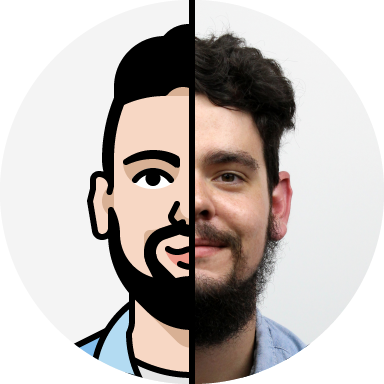 Hi, I'm Alex Malkiewicz. I'm currently designing for Excel. In my free time I enjoy designing icons, playing PC games, listening to audiobooks, making spreadsheets, watching crime TV shows with my wife, and petting my dog.
"Excel spreadsheets might as well be one of the most dangerous recent inventions"
Microsoft Excel
Product Designer · 2016–Present
"Data types" feature – quickly bring Stock and Geography data from the web into a spreadsheet and do interesting things with them. Create an investment portfolio, calculate population density on a map, and more. 
Modernizing Excel on the web – helping to bring great desktop features to the web in a browser-only design approach. Features included Print, Find & Replace, Insert Image, and Sheet Protection.
Building better design tools and libraries for the design team. A few examples – quickly creating specs for engineers, standardizing an asset library, searching icons via keywords, and more.
Microsoft Windows
Visual Designer · 2013–2016
Created visual style guide, with Fluent design team, that was the basis for over 4,500 icons. Directed a small group of designers. These icon sets were adopted across many Microsoft products – Windows 10, Xbox One, Hololens, and others.
Automated tedious pixel-poking tasks team. Eliminating much manual labor.
NBC News
Design Intern · June 2012
Collaborated with lead Art Director to create ad mock-ups for clients such as – Boeing, Chevron, DeVry, Merrill Edge and Welches.
Developed visuals of sales pitch decks, a sub-brand logo, and other internal collateral.